Headscarf ban under spotlight; Zahid says China's communist ideology not a threat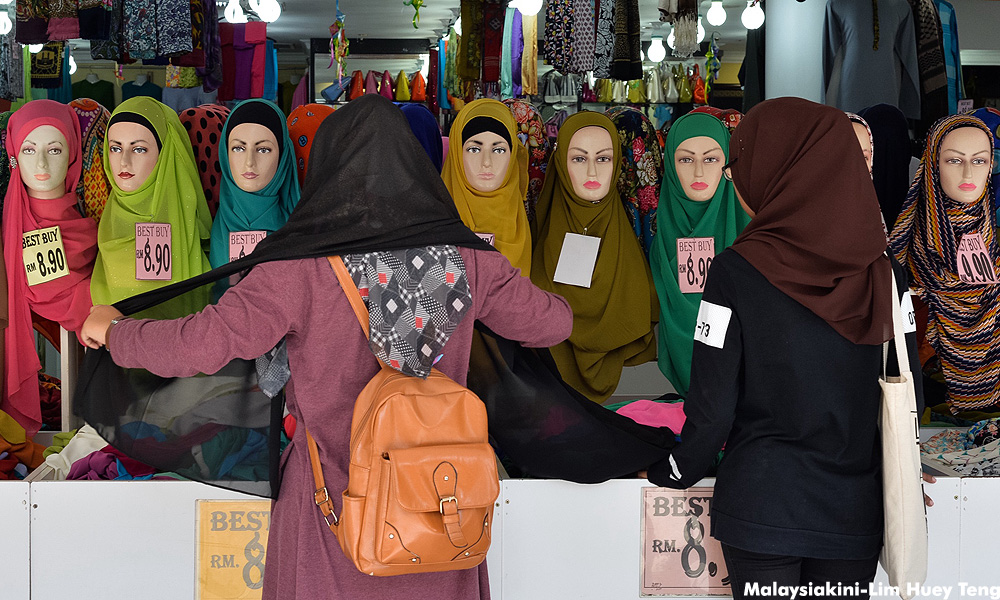 Headscarf ban under spotlight; Zahid says China's communist ideology not a threat
Published: Modified:
KINI ROUNDUP | Here are the key headlines you may have missed yesterday, in brief.
Headscarf ban under spotlight
The Muslim Consumers Associaton of Malaysia (PPIM) urged Muslims to boycott hotels that ban their frontline staff from wearing the headscarf.
PKR vice-president Rafizi Ramli said the issue showed the need for an equal opportunity law.
The Penang Malaysia Hotel Association broke ranks with its national parent body, stating that Muslims frontline staff wer e free to wear the headscarf in Penang hotels and also revealed that the state Chief Minister Lim Guan Eng had reached out to them to express concern.
Budget 2018 passed the policy stage along partisan lines, with the exception of 11 PAS MPs who abstained from voting.
Finance Minister II Johari Abdul Ghani denied that tax officers were being aggressive due to being motivated by fat bonuses.
He also joked that Rafizi would bankrupt the country after the latter proposed two months' bonus for civil servants from the current RM1,500 cash payment and to increase BR1M from RM1,200 to RM2,000.
Zahid says China's communist ideology not a threat
Deputy Prime Minister Ahmad Zahid Hamidi said Malaysia does not perceive China's communist ideology as a threat to Malaysia in the relations between two countries.
Persatuan Patriot Kebangsaan urged Putrajaya to deport citizens from China who allegedly attacked a police offic er after being discovered gambling in Pudu, Kuala Lumpur.
Malaysiakini takes a look at an upcoming clash of titans between MCA and DAP in Seremban.
DAP leader Boo Cheng Hau claimed that he was voted out of the party's central executive committee due to his stance that Bersatu should not lead the opposition coalition.
Umno information chief Annuar Musa claimed that the new DAP line-up was dominated by "one race" which went against the party's multiracial claim.
MACC awaits AGC's cue on high profile cases
MACC chief Dzulkifli Ahmad said the anti-graft commission is looking into several high profile cases and is awaiting the Attorney-General's Chambers' nod to prosecute.
Deputy Minister in the Prime Minister's Department Razali Ibrahim said Felda is in the midst of filing civil cases against its errant executives.
The Finance Ministry said the single-track East Coast Rail Link's cost will remain at RM55 billion amid reports that it will later need to be expanded to double-track, bringing the total cost to RM70 billion.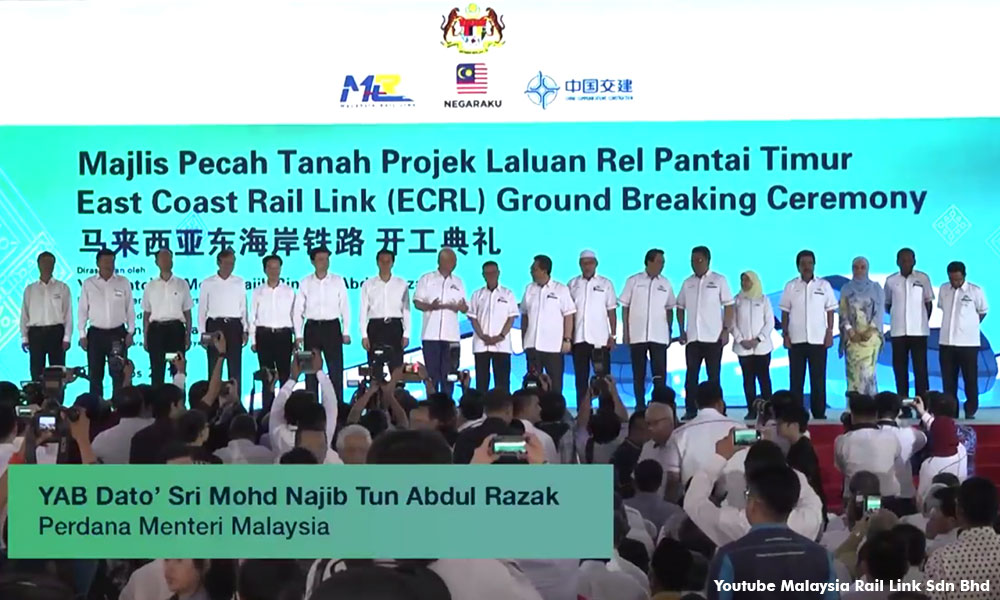 Police testified at the Human Rights Commission of Malaysia inquiry that they were not able to establish how pastor Raymond Koh's kidnappers escaped due to non-functioning CCTV cameras.
Other Kinibites
MRT Corp chief executive officer Shahril Mokhtar said the use of the turnkey contractor model for the MRT3 project can help the country save billions of ringgit.
A single mother was jailed for 75 years for prostituting her daughters.
Selangor registered a total of 89 marriages involving children under the age of 16 since 2015.
Penang exco member Afif Bahardin questioned the source of funding for Kelab Putera 1Malaysia, which had been delivering aid plastered with the prime minister 's picture to flood-hit areas in Penang.
Prime Minister Najib Abdul Razak highlighted his photograph with US president Donald Trump on the sidelines of the Asean meeting in Manila, stating that it was good to meet his friend.
Looking ahead
The Suhakam inquiry into a series of kidnappings continues.
Parliament will commence its committee stage debate on Budget 2018.
The Federal Court will hear the contempt of court proceedings against lawyer VK Lingam.
Source:
Google News