US says 1MDB is kleptocracy at its worst; Zahid rallies Umno in final meet before GE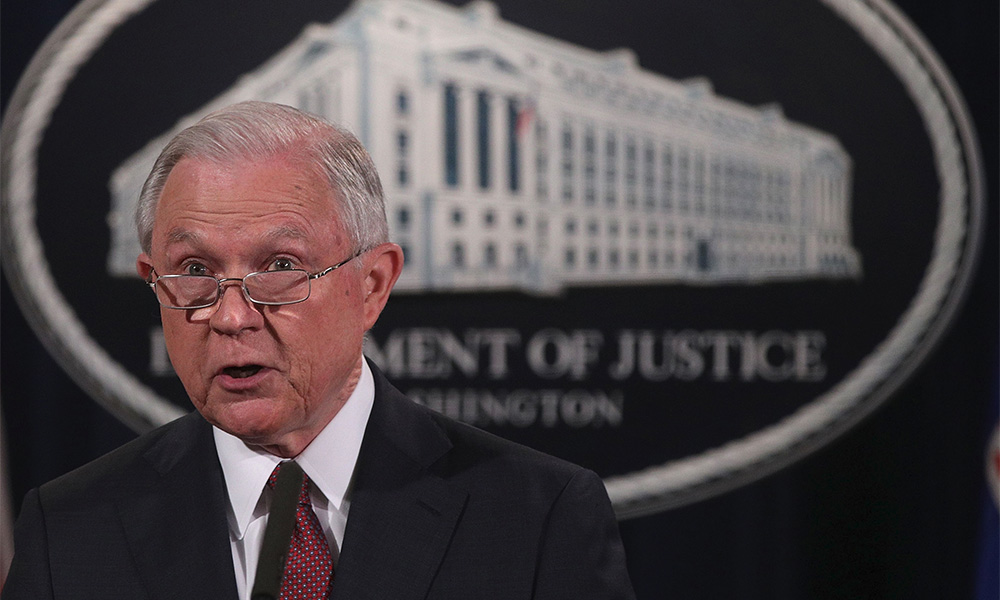 US says 1MDB is kleptocracy at its worst; Zahid rallies Umno in final meet before GE
Published: Modified:
KINI ROUNDUP | Here are the key headlines you may have missed yesterday, in brief.
US says 1MDB is kleptocracy at its worst
US attorney-general Jeff Sessions described the 1MDB scandal as kleptocracy at its worst.
The Centre to Combat Corruption and Cronyism (C4) claimed Putrajaya ignored the World Bank's request to use 1MDB as a case study at the Global Forum on Asset Recovery.
Utusan Malaysia reported that another of Selangor Menteri Besar Mohame d Azmin Ali's relatives may soon be arrested in MACC's graft probe.
Police are looking to question DAP Senai assemblyperson Wong Shu Qi for grilling Johor Menteri Besar Khaled Nordin on graft allegations.
DAP failed in its bid to challenge the registration of army voters at the uncompleted Segamat camp.
Zahid rallies Umno in final meet before GE
Deputy Prime Minister Ahmad Zahid Hamidi vowed not to allow Putrajaya to fall to the opposition, and set a high bar of regaining BN's two-thirds majority in Parliament.
He warned that having failed two gain two-thirds majority in Parliament in the last two general elections, a third failure would be akin to Umno and BN signing their own "death warrant".
When officiating the annual general assembly of the Umno wings, Zahid touted his pre-dawn aid to flood-hit Penang as an example of the party's political universality, which made it great.
In his speech, he also issued a warning to Sabah and Sarawak separatists, noting that they could face severe punishment.
Umno supreme council member Asyraf Wajdi Dusuki said the claim that there were widespread cases of khalwat (close proximity) during past Umno AGMs was slanderous.
Dr M rides on celebrity power
Former prime minister Dr Mahathir Mohamad praised several celebrities, including Sheila Majid, for speaking out on the state of the country.
Selangor's Sultan Sharafuddin Idris Shah described Mahathir as an "angry" man who would "burn" the whole country.
The ruler added that the forex losses during Mahathir's era could pay to maintain the monarchy many times over.
Sultan Sharafuddin also denied that there was a royal vendetta against Mahathir, adding that the royal family did not vote as they must remain independent.
Mahathir claimed unlike the 1MDB scandal, the country did not suffer from Bank Negara Malaysia's forex losses during his tenure as prime minister.
Other Kinibites
PKR president Dr Wan Azizah Wan Ismail and two others were ordered to pay RM2 million to Felda after losing a defamation suit.
Cartoonist Zunar, who has been repeatedly investigated for his works, questioned whether political cartoons were only funny if done by Umno, after the party displayed several such artworks mocking the opposition at its headquarters.
Bangladeshi trade union leader Tapan Saha claimed the Malaysian Immigration seized his money and mobile phone at the Kuala Lumpur International Airport before deporting him.
Putrajaya said a committee will be set up to consider developers' appeals for exemption from the rule banning the construction of luxury residential properties valued at more than RM1 million.
The "Datuk Seri" who was accused of a ssaulting Rela officers expressed remorse for his actions.
Looking ahead
The Umno wings will commence proceedings of their annual general assembly at Putra World Trade Centre in Kuala Lumpur.
Selangor Menteri Besar Azmin Ali will be attending community events in Klang.
Source:
Google News