1MDB suit: Ezam files appeal on adducing S'pore court documents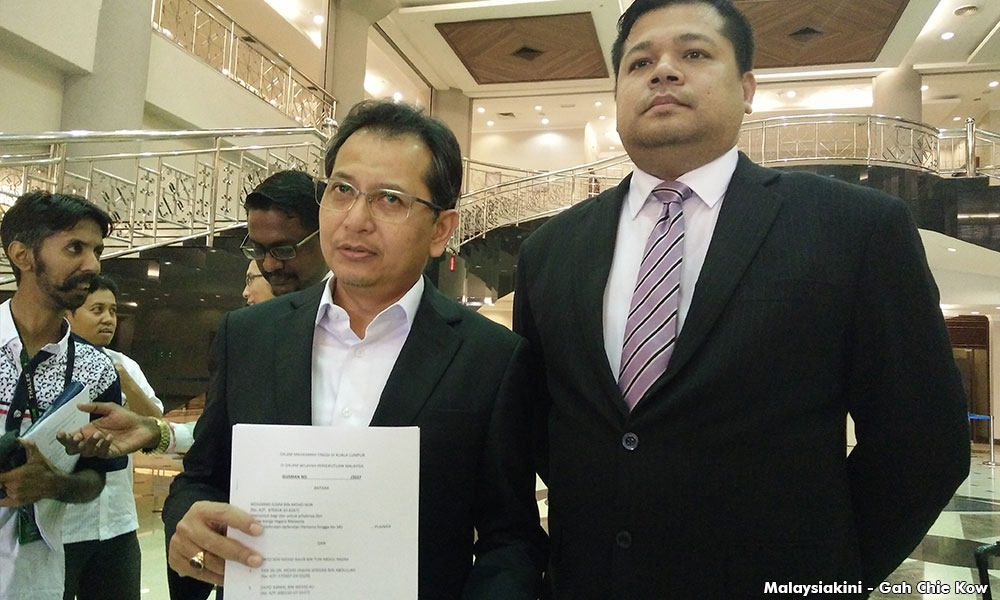 1MDB suit: Ezam files appeal on adducing S'pore court documents
Published: Modified:
Former senator Ezam Mohd Noor has filed an appeal at the Court of Appeal against the Kuala Lumpur High Court's decision last month to dismiss his application to adduce documents and judgment from Singapore courts.
This was in relation to his US$3.66 billion suit against Prime Minister Najib Abdul Razak, the 1MDB, its present and former directors and the government.
Ezam's lawyer Farez Jinnah said the notice of appeal was filed on Jan 26...
For the rest of this story and more, subscribe for only RM200 a year. I f you're already a subscriber, please sign in.
Sign in Subscribe now Source:
Google News