S'gor Harapan suffers friendly fire; PM wants to keelhaul Mukhriz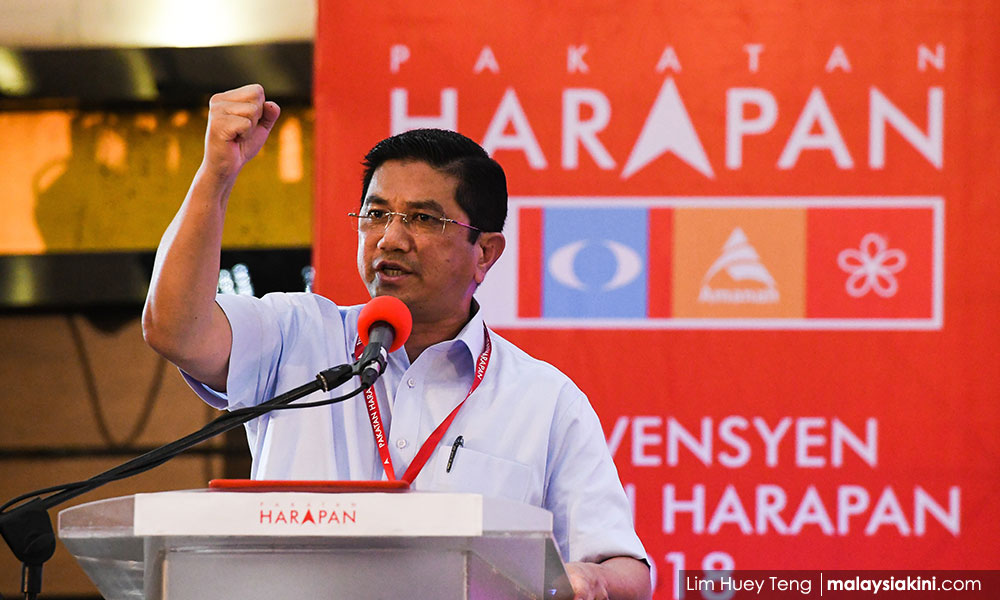 S'gor Harapan suffers friendly fire; PM wants to keelhaul Mukhriz
Published: Modified:
KINI ROUNDUP | Here are the key headlines you may have missed yesterday, in brief.
S'gor Harapan suffers friendly fire
The war of words over Selangor Pakatan Harapan's seat negotiation process saw Selangor PKR head and Menteri Besar Mohamad Azmin Ali calling his Amanah counterpart a liar.
This has led to an angry retort from Selangor Amanah head Izham Hashim, who accused Azmin of being a weak leader.
This has led to a flurry of statements from various Selangor PKR leaders, including PKR vice-president Dr Xavier Jeyakumar who blamed Amanah for "stalling" the seat negotiation process.
At this point, there are conflicting accounts over the status of the seat negotiation process. Read this guide for more informationon the disagreements.
PM wants to keelhaul Mukhriz
Prime Minister Najib Abdul Razak has suggested that voters should cast Mukhriz Mahathir into the ocean, after the latter reportedly said he was embarrassed to be a Malaysian in the wake of corruption scandals.
Najib also urged voters to back BN in order to ensure the continuation of the 1MDB-sponsored haj pilgrimage policy.
A group of pilgrims told Malaysiakini that Dr Mahathir Mohamad was wrong for politicising the sponsorship programme because it was helpful for those who could not afford the experience.
Other Kinibites
About 1,000 people attend the funeral of M Vasanthapiriya, 13, who hung herself af ter her teacher accused her of theft of her iphone.
Chinese ambassador Bai Tian promised to investigate a report that Chinese tour guides are forcing their local counterparts out of business.
The Attorney-General's Chamber has set up a special division to reconcile syariah and civil law following the Federal Court's landmark decision on the M Indira Gandhi case.
Looking ahead
Najib will launch the National Automotive Cluster at Proton City in Tanjung Malim, Perak.
The Kelantan government will be hosting Kelantanese at a dialogue in Bangi, Selangor.
Source:
Google News