Penang BN chief to quit politics 'for good' after polls rout


GE14 | Penang BN chief Teng Chang Yeow has announced that he will retire from politics, saying that in battle there can only be one winner.
"As I promised before, I will quit politics and retire for good and focus on my personal life.
"I thank all my supporters for their support in this election," he said yesterday.
BN components Gerakan, MCA and MIC lost all their Parliament and state seats in Penang.
Only Umno managed to retain the parliamentary seats of Kepala Batas and Tasek Gelugor, leaving Pakatan Harapan with 11 parliamentary seats and 37 state seats.
Six BN candidates lost their deposits.
PAS managed to wrest one seat in Penang, Penaga, which had been vacated by a Bersatu candidate due to an insolvency case.
Last night about 11pm, the caretaker state government had unofficia lly declared victory and announced it retained the state for a third term.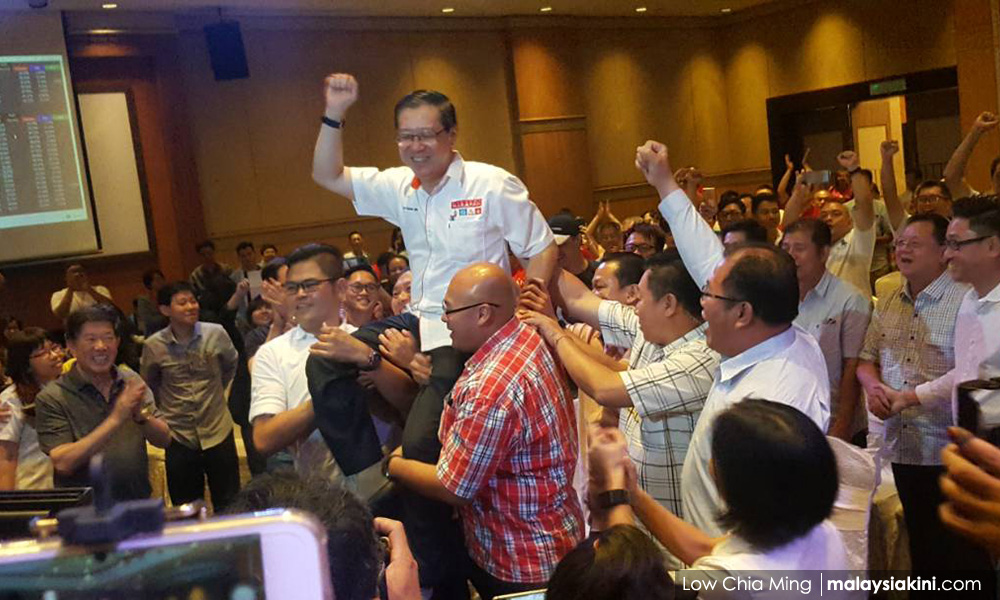 The atmosphere was one of triumph and jubilation, with party members giving caretaker chief minister Lim Guan Eng and his family a rousing welcome as results were shown on a big screen.
In an emotional gesture, Lim embraced his mother, wife and children, as well as state DAP chief and chief minister-designate Chow Kon Yeow, with cameras clicking away to capture the euphoric moment.
In a packed press conference at Bayview Hotel, Lim said Penang Harapan fared well in the polls, better than they did in 2013.
"We thank everyone for working so hard to ensure this victory. This win is for everyone, it is for the people," he added.
Lim later left for Kuala Lumpur to join other Harapan leaders, as Dr Mahathir Mohamad declared victory for the coalition at the federal level.
Source:
Google News